Does your financial house need a good Spring Clean?
May 15, 2018 | Posted by: Keith Leighton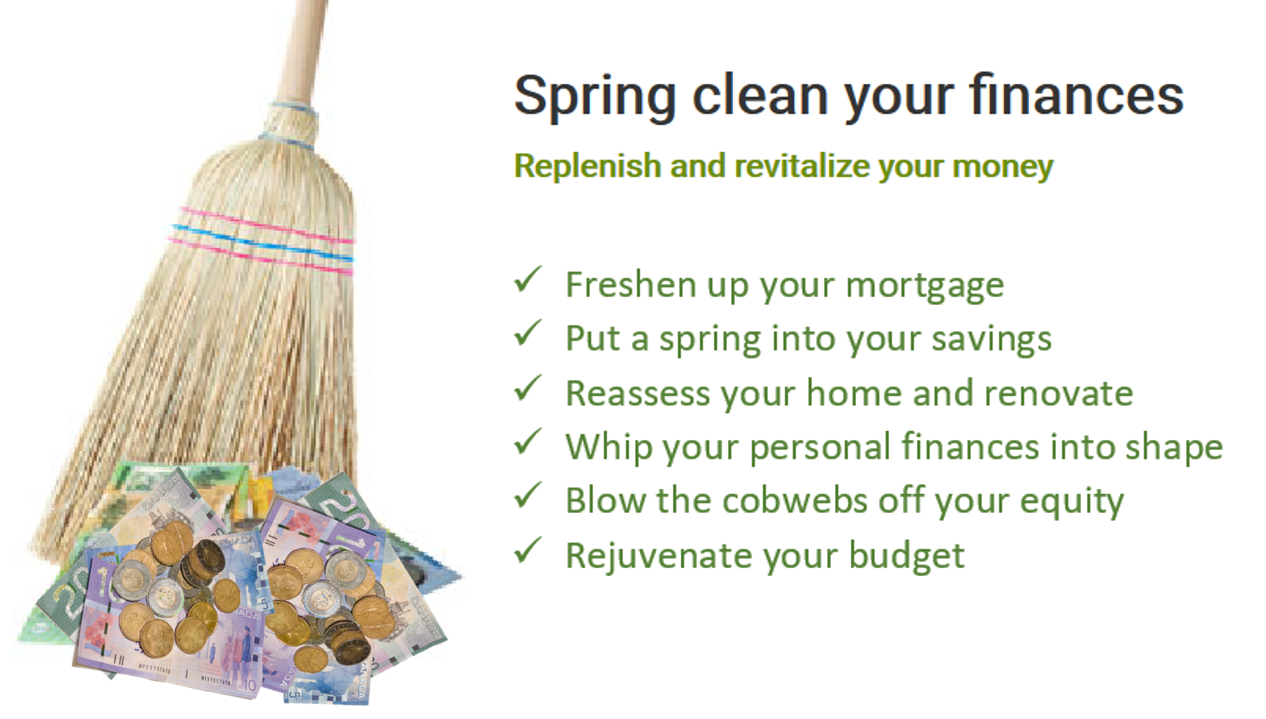 Does your financial house need a good Spring Clean?
Wouldn't spring cleaning be so much more gratifying if - somewhere under some old clothes and worn out jeans in your dresser - you found an envelope with, say, $5,000 in cash? Wouldn't that make spring cleaning worthwhile? While you may not uncover a financial windfall when you're cleaning the house this spring, a little time and attention to the task of spring cleaning your financial house can be very rewarding.
Are you continuously carrying a large monthly balance on your credit cards; financial clutter that can be very costly? You may have a golden opportunity to roll this debt into a low-rate mortgage, giving you big interest cost savings, and greatly improving your monthly cash flow.
Are you worried about your mortgage penalties? Do you think it can't make much difference? Think again. It can be as good - or better - than finding the $5,000 envelope of cash in your drawers. If you have enough equity in your home (you can't refinance a mortgage above an 80 per cent loan to value), it's worth taking the time to have your situation reviewed to see if you can benefit with an Ideal Mortgage Broker.
Share This Page On: