Homeownership: 4 Signs You are Ready
June 1, 2018 | Posted by: Keith Leighton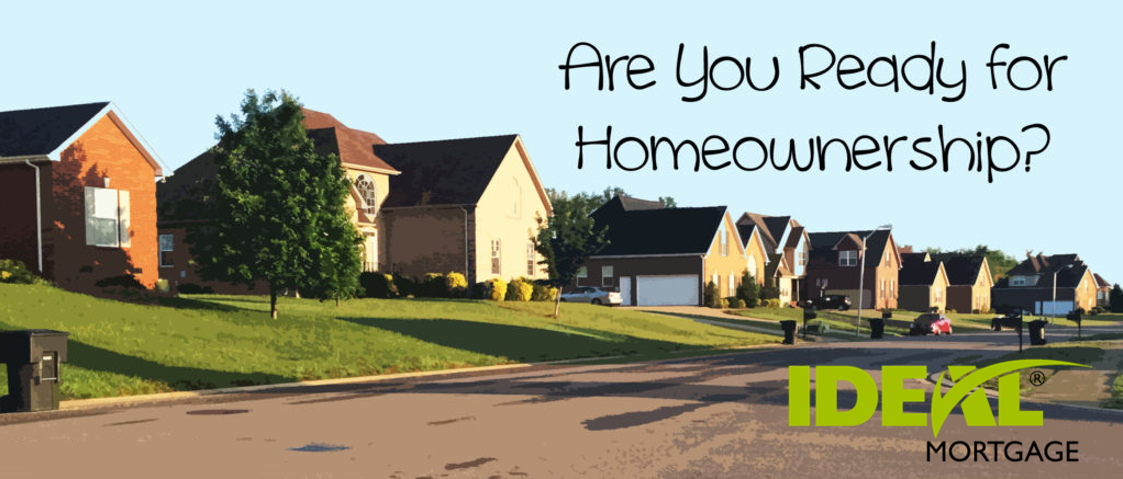 Homeownership: 4 Signs You are Ready
Most people know the primary things they need to buy a home: stable employment and enough money for a down payment. However, there are a few other factors that may help you realize you are ready, perhaps even earlier than you thought!
As mortgage brokers, it is our job to ensure that each one of our clients is getting the best service we can provide. Part of this involves educating client as much as possible about buying a home. Therefore, we have put together a list of 4 signs that may tell you that you are ready to become a homeowner.
You have more funds available than the minimum of a down payment - It's very difficult to afford a home if you only have enough money for a down payment and then find yourself scrambling for day-to-day living after that. If you have enough money saved up (more than the minimum needed for a down payment), you may be ready to start house-hunting.
Your credit score is good - A poor credit score means you could be declined altogether or stuck with a higher interest rate resulting in higher mortgage payments. If you have a less-than-optimal credit score, working with a mortgage professional can help you boost your credit score in the shortest time possible. Sometimes a few subtle changes can bump a credit score from so-so to great in a few short months.
Breaking the bank isn't in your future plans - Do you plan on buying two new vehicles in the next two years? Are you thinking of starting a family? Are you considering going back to school?
Although you may think you can afford to purchase a home right now, it's extremely important to think about one, two, and five years down the road. If you know that you aren't planning on incurring big expenses that you need to factor into your budget anytime soon, then that's something that may help you decide to buy a home.
You are disciplined - You must have a limit that you're willing to spend. Sitting down with a mortgage broker or real estate agent and analyzing your finances is crucial. It's important that you know costs associated with buying a home and what the maximum amount is that you can afford without experiencing financial struggles. It is important to realize that this is not the amount that you are told is your maximum mortgage amount that you qualify for!
This is the amount that you calculate as your max based on your current monthly budget and savings plan. It's quite frequent clients could be approved for much more on their budget once an analysis is completed. It is best to make sure that you aren't getting into something that affects the long-term livelihood of a well thought out budget or savings plan.
Conclusion
These are just four signs that you may be ready to purchase a home. If you're seriously considering buying or selling, talking with an Ideal Mortgage mortgage broker, can help put you on the right path to a successful real estate transaction.
Share This Page On: