5 Things Millennials Need to Know When Buying Real Estate
August 30, 2018 | Posted by: Keith Leighton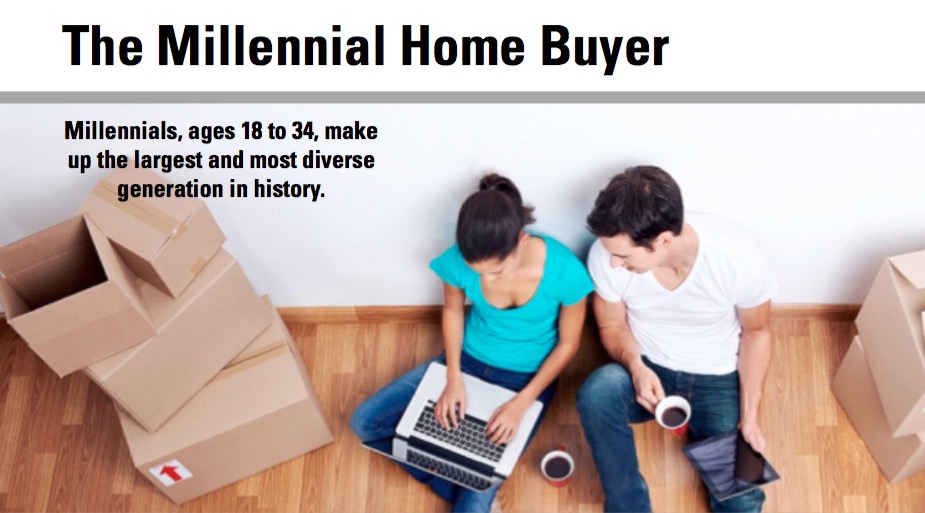 5 Things Millennials Need to Know When Buying Real Estate
There are 9 million Millennials in Canada, representing more than 25 percent of the population. Born between 1980 and 1999, the eldest are in the early stages of their careers, forming households and buying their first homes. Buying a home is a daunting process for anyone, but especially so for the first-time home buyer. This is the largest and most important financial decision you will ever make and it should be done with the appropriate investment in time and energy. Making the effort to be financially literate will save you thousands of dollars and assure you make the right decisions for your longer-term financial security.
1. Don't rush into the housing market–do your homework: learn the basics of savings, credit and budgeting.
Lifelong savings is a crucial ingredient to financial prosperity. You must spend less than you earn, ideally saving at least 10 percent of your gross income. Put your savings on automatic pilot, having at least 10 percent of every paycheck automatically deducted. Money you don't see you won't spend. Contributing to an RRSP, at least enough to gain any matching funds your employer will provide, is essential. The Tax Free Savings Account (TFSA) is an ideal vehicle for saving for a down payment and now you can contribute as much as $10,000 a year.
You also need to establish a good credit record. Lenders want to see a record of your ability to pay your bills. As early as possible, get a credit card and put your name on cable, phone or other utility bills. Pay your bills and your rent in full and on time. Do not run up credit card lines of credit. The interest rates are exorbitant and the only one who benefits is your bank. Keep your credit card balances well below their credit limit.
Do a free credit check with Equifax every six months to learn your credit score and to see if there are any problems. Equifax tracks all of your credit history, which includes school loans, car loans, credit cards and computer loans. Equifax grades you based on your responsible usage and payments.
Budgeting is also essential and it is easier than ever with online apps. You need to know how you spend your money to discover where there is waste and opportunity for savings. The CMHC Household Budget Calculator helps you take a realistic look at your current monthly expenses.
2. Make a realistic projection of your future household income and lifestyle and understand its implications for choosing the right property for you.
Millennials are likely relatively new to the working world. Lenders want to see stability in employment and you generally need to show at least two years of steady income before you can be considered for a mortgage. This also applies if you have been working for a few years in one career and then decide to change careers to something completely different. Lenders want to see continuous employment in the same field. If you are self-employed, it is more challenging, and you need professional advice on taking the proper steps to qualify for a mortgage.
Assess the stability of your job and the likely trajectory of your income. Millennials will not follow in the footsteps of their parents, working for one employer for forty years. In today's world, no one has guaranteed job security. Take a realistic view of your future. Will your household income be rising? Will there be one income or two? Are there children in your future? Will you remain in the same city? The answers to these questions help to determine how much space you need, the appropriate type of residence, its location and the best mortgage for you.
Financial planning is key and it is dependent on your goals and expectations.
3. This is not a Do-It-Yourself project: build a team of trusted professionals to guide you along.
You need expert advice. The first person you should talk to is an accredited mortgage professional. There is no out-of-pocket cost for their services. Indeed, they will save you money.
These people are trained financial planners and understand the ever-changing mortgage market. Take some time with them to understand the process before you jump in and find your head spinning with all the decisions you will ultimately have to make. They will give you a realistic idea of your borrowing potential. Before you fall in love with a house or condo, make sure you understand where you stand on the mortgage front. Mortgages are complex and one size does not fit all. You need an expert who will shop for the right mortgage for you. There are more than 200 mortgage lenders in Canada and they will compete for your business.
It is a very good idea to get a pre-approved mortgage amount before you start shopping. This is a more detailed process than just a rate hold (where a particular mortgage rate is guaranteed for a specified period of time). For a pre-approval, the lender will review all of your documentation except for the actual property.
There is far more to the correct mortgage decision than the interest rate you will pay. While getting the lowest rate is usually the first thing on every buyer's mind, it shouldn't be the most important. Six out of ten buyers break a five-year term mortgage by the third year, paying enormous penalties. These penalties vary between lenders. The fine print of your mortgage is key and that's where an expert can save you money. How the penalty for breaking a mortgage is calculated is key and many monoline lenders have significantly more consumer-friendly calculations than the major banks. People break mortgages because of job change, decision to upsize, change neighbourhoods, change in family status or refinancing. The last thing you want to discover is that discharging a $400,000 mortgage 3.5 years into a 5-year term is going to cost you $15,000. An Ideal Mortgage mortgage broker will help you find a mortgage with good prepayment privileges.
The next step is to engage a real estate agent. The seller pays the fee and a qualified realtor with good references will understand the housing market in your location. Make sure the property has lasting value. Once you find the right home, you will need a real estate lawyer, a home inspector, an insurance agent and possibly an appraiser. Make any offer contingent on a home inspection and remediation of significant deficiencies.
4. Down payments, closing costs, moving expenses and basic upgrades need to be understood to avoid nasty surprises.
The size of your down payment is key and, obviously, the bigger the better. You need a minimum of 5 percent of the purchase price and anything less than 20 percent will require you to pay a hefty CMHC mortgage loan insurance premium, which is frequently added to the mortgage principal and amortized over the life of the mortgage as part of the regular monthly payment.
Your lender will want to know the source of your down payment. Many Millennials will depend on the largesse of their parents to top up their down payment.
The down payment, however, is only part of the upfront cost. You can expect to pay from 1.5-to-4 percent of the purchase price of your home in closing costs. These costs include legal fees, appraisals, property transfer tax, HST (where applicable) on new properties, home and title insurance, mortgage life insurance and prepaid property tax and utility adjustments. These amount to thousands of dollars.
Don't forget moving costs and essential upgrades to the property such as draperies or blinds in the bedroom.
5. Test drive your monthly housing payments to learn how much you can truly afford.
Affordability is not about how much credit you can qualify for, but how much you can reasonably tolerate given your current and future income, stability, lifestyle and budget. Most Millennials underestimate what it costs to run a home, be it a condo or single-family residence.
The formal qualification guidelines used by lenders are two-fold: 1) your housing costs must be no more than 32 percent of your gross (pre-tax) household income; and, 2) your housing costs plus all other debt servicing must be no more than 40 percent of your gross income.
Lenders define housing costs as mortgage payments, property taxes, condo fees (if any) and heating costs. (Lenders now also assess your qualification compliance if interest rates were to rise meaningfully, a likely scenario in this low interest rate environment.) But homes cost more than that. In your planning, you should also other utilities (such as cable, water and air conditioning), ongoing maintenance, home insurance and unexpected repairs. Taking all of these costs into consideration, the 32 percent and 40 percent guidelines might well put an unacceptable crimp in your lifestyle, keeping in mind that future children also add meaningfully to household expenses and two incomes can unexpectedly turn into one.
The best way to know what you can afford is to try it out. Say, for example, you qualify for a mortgage payment of $1400 a month and adding property taxes and condo fees might take your monthly housing expense to $1650. A far cry from the $500 you pay now to split a place with 3 roommates. Start making the full payment before you buy to your savings account and see how it feels. Do you have enough money left over to maintain a tolerable lifestyle without going further into debt?
Keep in mind that this is not a normal interest rate environment. Don't over-extend because there is a good chance interest rates will be higher when your term is up. Do the math (or better yet have your broker do it for you) on what a doubling of interest rates five years from now would do to your monthly payment. A doubling of rates may be unlikely, but it makes sense to know the implication.
Do Your Calculations Look Discouraging?
If so, here are some things you can do to improve your situation:
Pay off some loans before you buy real estate.

Save for a larger down payment.

Take another look at your current household budget to see where you can spend less. The money you save can go towards a larger down payment.

Lower your home price — remember that your first home is not necessarily your dream home.

Meet with an

Ideal Mortgage

mortgage broker and get a pre-approval before you start shopping.
Share This Page On: