Buying Your First Home? Here are 7 tips!
November 1, 2018 | Posted by: Keith Leighton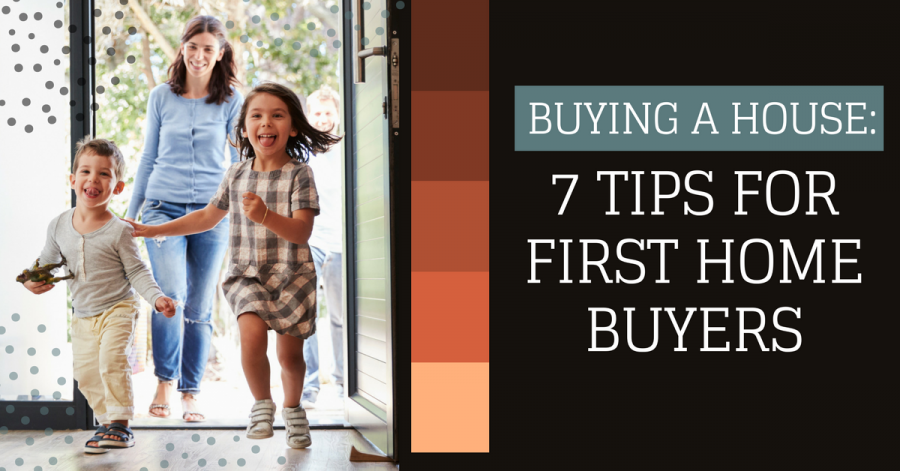 Buying Your First Home? Here are 7 tips!
As a licensed Mortgage Broker, I am often asked "what do I need to know when buying my first home?" Everyone has their own aims and objects when buying their first home. As a Mortgage Broker, I specialize in making sure your financing is in order to facilitate your dreams of owning a home.
Buying your first home is very exciting, but it can easily be overwhelming. Being prepared is the first step. The decision to purchase your first home can be a huge, life-changing event and you need to know exactly what you are getting into.
To get you prepared with the knowledge you need, here are my 7 tips to consider when you buy your first home:
Strengthen your credit rating.
It's pretty simple: the higher your credit score, the lower your mortgage rate will be.
Spend the time now to improve your credit. Check your credit report. Many credit reports have errors, so you need to ensure that your credit bureau is current and correct.
ALWAYS pay every single one of your bills on time. Set up automatic payments if you have had any late payments over the last couple of years.
Stop applying for any new credit a year before you are considering buying and continue until you sign the closing papers on your home. Spend only 30% of credit limits on credit cards.
Find a Mortgage Broker and figure out how much you can afford to spend.
The home buyer's mantra: Get a home that's financially comfortable.
Contact an Ideal Mortgage mortgage professional. We work with you up to a year in advance to analyze your situation, and tell you how much mortgage and monthly payments you can afford.
Lenders like to see that you spend a maximum:
1. 32-39% of your Gross income on mortgage payments, maintenance fees (if applicable), heat & property taxes
2. 38-44% of your Gross Income on all debts Including #1 above PLUS loans, credit cards, additional financing etc.
1 year+ prior to going home shopping, calculate the mortgage payment for the home in your intended price range, along with the increased expenses (such as taxes, insurance and utilities). Then bank the difference between the home payments and what you're paying now. Not only will that simulate ownership, it also helps you save for your down payment!
When you are ready to start shopping for your home, as your Mortgage Broker, I gather all your financial documentation that the lender requires, in order to figure out much you can afford to spend. Then I work with you to get a pre-approval and lock in a low interest rate to protect you in case rates rise between now and the time you by your new home.
How long will you live in your new home?
The transaction costs of buying and selling a house are substantial including: real estate fees, legal fees, Property Transfer Tax, selling in a down market, moving, etc.
If you don't plan to live in your new home for at least 3-5 years, you may not gain enough equity to make selling worthwhile.
Short-term home ownership can be a pretty expensive proposition. If that is the case, holding off on purchasing could be your best option.
How much house you need?
Buying a cheaper, smaller home might sound like a good place to start but could end up costing you more if you need to move due to changes in your lifestyle, including a growing family. Then again, buying more house than you currently need will cost you more with higher mortgage payments, higher maintenance, energy and tax costs.
Prioritize your housing wish list. They say that the 3 most important things to think about when buying are home are location, location, location. Your first choice for location may not be within your means. You also need to think about how the new home space will be used and whether it will fit your lifestyle now and in the future.
Build a savings account.
Start now to build a healthy savings account. To avoid paying CMHC Mortgage Default Insurance you need to prove you have a 20% down payment.
Building your savings account, over and above the money you will require for the down payment and closing costs. Lenders want to see that you're not living paycheck to paycheck. If you have three to five months' worth of mortgage payments in your savings, that makes you a much better loan candidate.
Remember closing costs.
While you're saving your down payment, you need to save for closing costs too. They're typically 1% to 3% of the purchase price and due on the completion date.
In Nova Scotia you need to also pay Property Transfer Tax (PPT). The amount of tax you pay is based on the fair market value of the land and improvements (e.g. buildings) on the date of registration unless you purchase a pre-sold strata unit. The tax is charged at a rate of 1.5%.
Shop for a Realtor that has your best interests in mind.
Interview at least three Realtors. Get referrals from people you trust who have recently bought or sold, including me, your mortgage broker. I work with a lot of realtors, some of whom are outstanding in their field. Once you've decided which Realtor is the best fit for you, they can help you focus your search to find your perfect home. There is no cost for the Realtor for the home buyer since the home seller pays the commission.
Besides the 7 tips I've listed above, there are many other things you should need to be aware of prior to buying your first home.
Mortgages are complicated… BUT they don't have to be! Engage a Dominion Lending Centres Ideal Mortgage expert!
Share This Page On: