Do's and Don'ts for the Mortgage Process around CHRISTMAS
December 4, 2018 | Posted by: Keith Leighton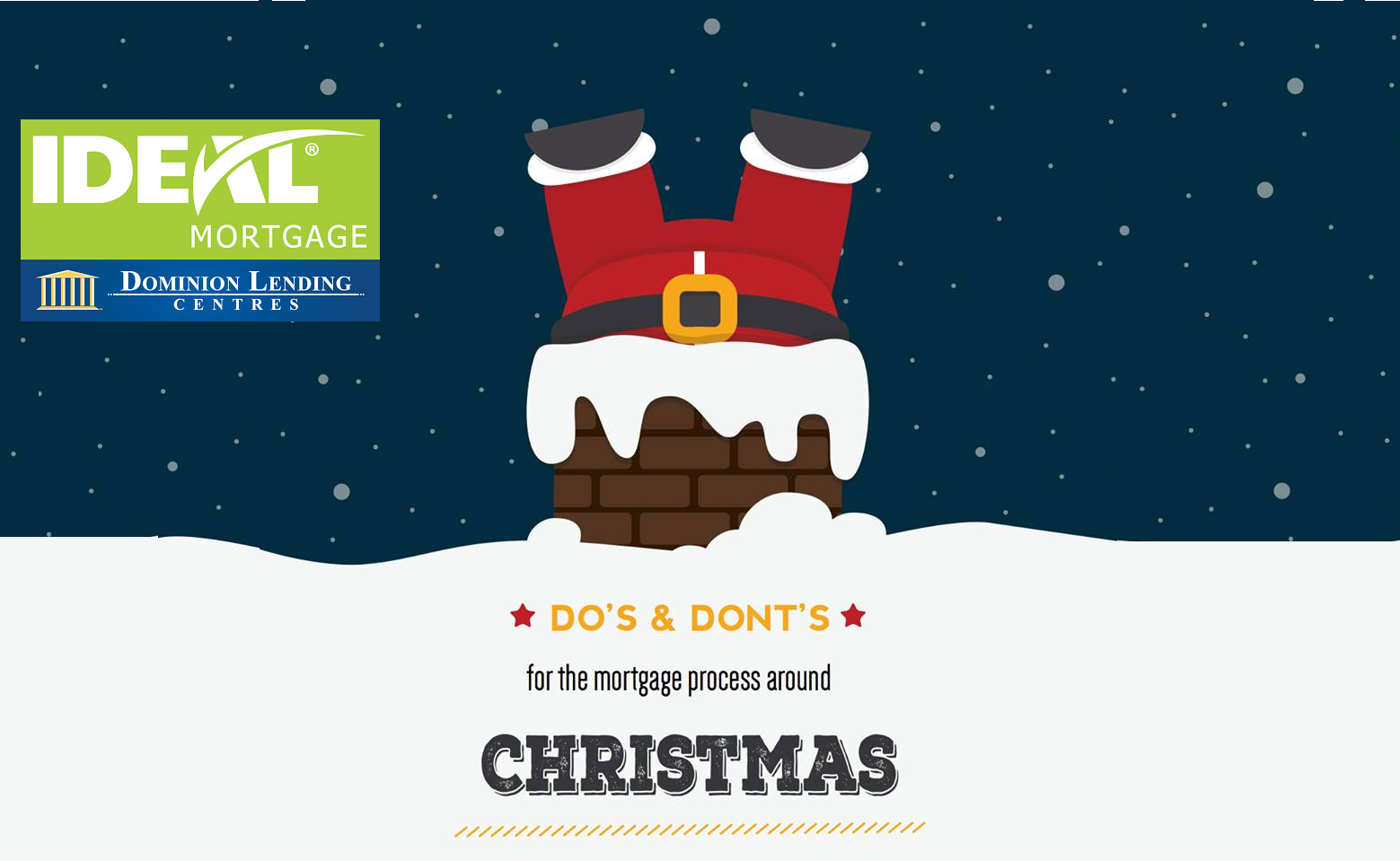 Do's and Don'ts for the
Mortgage Process around CHRISTMAS
The holiday season is always a crazy time, but that's no reason not to take advantage of the great housing market and make some new holiday memories in a new home. DLC Ideal Mortgage is committed to a smooth and easy mortgage process, keep these simple do's and don'ts handy as you start your home buying process this holiday season.
DO's:
• Keep an eye on your holiday budget; remember not to make big purchases that might affect your credit score.
• Be sure and take into consideration your own personal schedule as the holidays tend to get hectic quickly.
• Use your neighborhoods Christmas decorations to gauge the atmosphere of the community.
• Call your DLC Ideal Mortgage professional to start your home search today! Nothing is better than a Christmas spent in a new home!
• Remember it is the holiday season for your loan officer and realtor. While they will gladly assist with any questions you might have, be mindful of their time.
• Let Santa and the Elves know that you have moved addresses!

DON'Ts:
• Don't make any large purchases (things that require credit checks or opening new lines of credit). This can affect your credit score and change your loan status.
• Don't wait until the last minute to complete and send the required documents to your loan officer. Doing it in a timely manner will ensure a smooth loan process.
• Don't rush putting an offer on a house just because you can close before the holiday season. Remember, this is a long-term decision.
• Don't use your entire down payment on holiday gifts. Save all the money you can.
• Don't accept monetary gifts from relatives without consulting your loan officer first. (Monetary would be like down payment assistance)
Share This Page On: