Why Realtors want you to have a Pre-Approval
January 18, 2019 | Posted by: Keith Leighton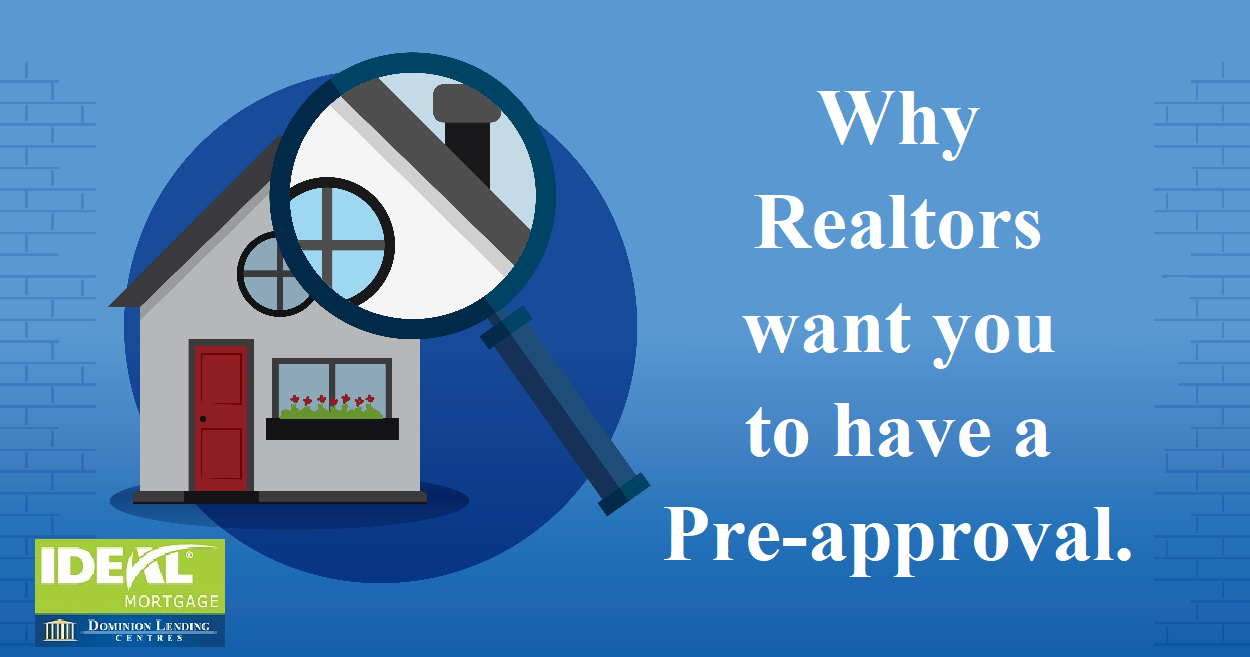 Why Realtors want you to have a Pre-Approval
You've decided that you want to buy a home and you call up a realtor to show you a listing and the first question they ask is " How much are you pre-approved for?" Many realtors will refuse to book home viewings until they can confirm that you are pre-approved. Why?
It shows that you are seriously committed to a home purchase. I have been told stories by realtors of people booking a series of homes to see and then being dropped off at McDonald's to be picked up by another realtor to see some more homes.

People have an idea of how much home they can afford. Sometimes this amount is way off. Lines of credit, installment plans, alimony or child support payments or high condo fees can make the amount of house you can afford a lot less than you would expect.

Surprises on your credit report. Many times home buyers haven't checked their credit report before house hunting. An unpaid bill or a dispute with a contractor may result in a lien or collection showing on your credit. There may even be something from a person with a similar name. It's important to make sure your credit is clean and that it is yours and not someone else's.

Income issues. A lot of people run out to get a new home when they receive a promotion at work. If the promotion includes a pay hike, is it salary or are they relying on overtime? Mortgage rules demand a two-year history for communion, overtime or self-employed income. This also can curtail how much you qualify for.

Credibility of the realtor. When a realtor makes an offer on a home for you, they are not only investing their time and the listing agent's time but their reputation. Making offers that will not result in a firm sale hurts their reputation in the industry. Trustworthiness and reputation are very important to realtors as they are guiding you in the largest purchase you make in your lifetime.

Negotiating Strength. In a situation where there are competing offers on a property, the sellers agent will encourage the sells to take the offer that is backed by a pre-approval over another offer that does not have a pre-approval to support it. Your chances of getting your dream home are greatly increased with it.
My one recommendation is that you take the time to contact your Dominion Lending Centres Ideal Mortgage broker and get pre-approved. It will save everyone time and help avoid disappointment for everyone.
Share This Page On: