6 Ways To Get A Down Payment
May 31, 2019 | Posted by: Keith Leighton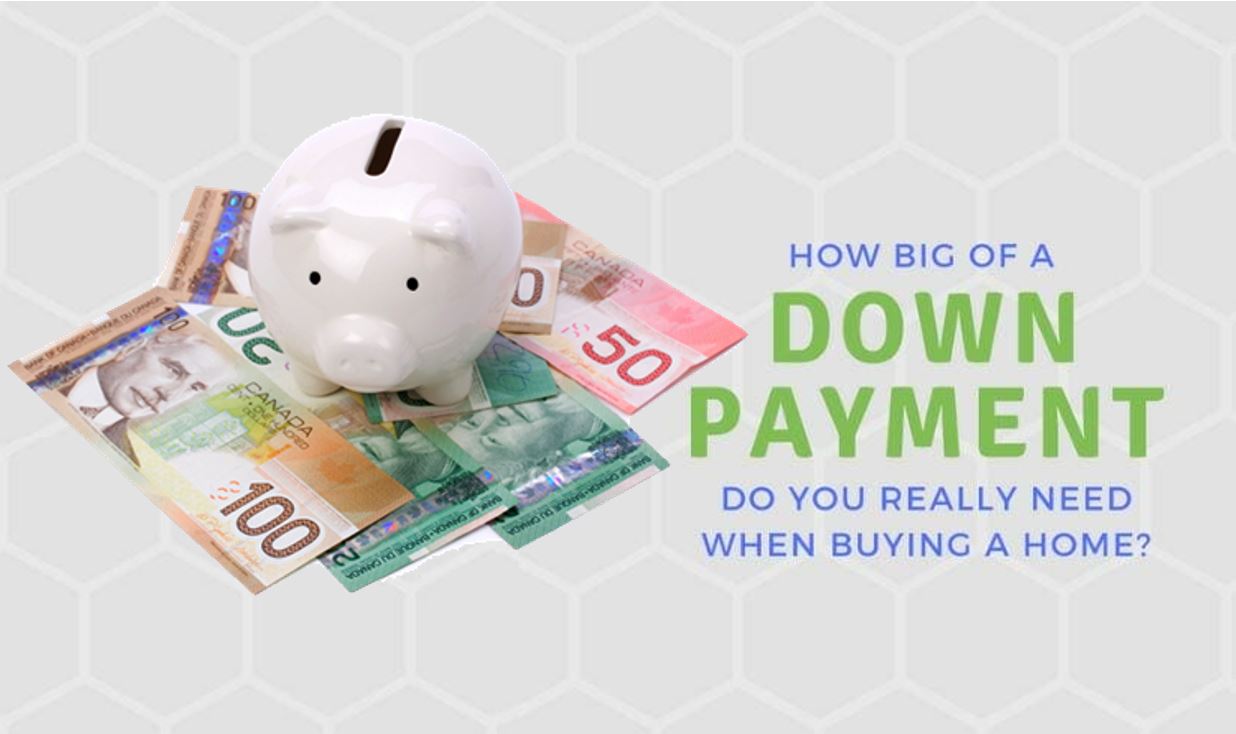 6 Ways To Get A Down Payment

When is it time to think about saving for a down payment? I would say about a year before you think about buying a home. While that's ideal in today's world, we often do not have much time to save for a down payment. Sometimes your landlord is planning on retiring and wants to sell the property. How do you get a down payment?

Here's a few ways to get a down payment for your home:
1. Save – it's old fashioned but it works. Open a Tax Free Savings Account (TFSA) and put a set amount into it. If you don't have the discipline arrange for automatic deposits from your bank account. How much can you save $50 a week? That's $2,600 in a year. Not enough. How about $200 a week?

Stay at the Mom & Dad Hotel – while your parents may not be able to help you with a down payment they often have a spare room that you can stay in. One year of not paying rent would make a good down payment even if you chip in for groceries.

2. Extra Income – get a second job and bank every cent from it. I know of many young people who have a day job and are servers on the weekends.

3. Home Buyer's Plan – the federal government will allow you to pull up to $35,000 from your RRSP account. This goes for your partner. You could put down $70,000 between the two of you. These funds need to be returned to your RRSP over the next 15 years. This is a great quick source for a down payment.

4. Take out an RRSP Loan – borrow an amount that you need for a down payment as an RRSP. Hold the funds for 90 + 1 days and you can withdraw the funds. The cons are that you now have more debt and you have to wait for 90 days. Most sellers want a possession day sooner than that.

5. Sell an asset. I had a client sell his vintage Cadillac Fleetwood for a down payment. Be sure to get a receipt or to sign a bill of sale with the purchaser to show where the funds came from. Rare stamps or coins, another property or vehicle are all acceptable assets.

6. The Bank of Mom and Dad – This may be the easiest way to get a down payment or it may not. Most parents are nearing retirement and trying to save funds. There can be creative ways to get a down payment. They might set up a secured line of credit and use the equity in their home. You could make the payments over the next few years. Note: these payments must be included in your debt ratios. If they decide to gift you the funds and make the payments themselves a gift letter is all that's needed. They could sell their home and move into a granny suite in the basement or over the garage.


Before you start it's always a good idea to speak to your Dominion Lending Centres Ideal Mortgage professional.


Share This Page On: