4 Home Improvements That Will Increase The Value Of Your Home
June 21, 2019 | Posted by: Keith Leighton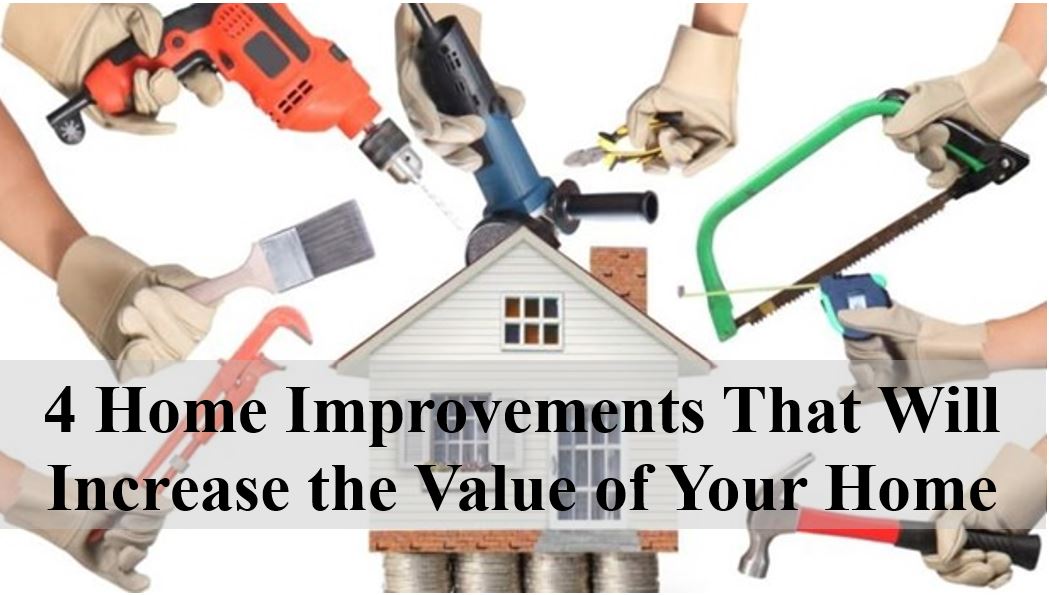 4 Home Improvements That Will Increase The Value Of Your Home

Some home improvements provide more of a payback when you sell the house down the road.

Here's a list of the four home improvements which will provide the biggest payback when you sell.

1. Adding square footage – while this can be a very expensive project, adding to the size of a house can re-coup between 50-83% of your initial investment. Putting a bonus room on top of your front facing garage increases the square footage without having to enlarge the foundation.

2. A deck addition – adding a deck makes a house feel larger and allows you to enjoy your backyard during the warmer months. Typically you can get between 65-90% of your investment back.

3. Re-modeling the kitchen – one of the most important rooms in the house is the kitchen. A well done project will get you between 50-120% back when you sell the house but remember not to over-do the project. A million dollar kitchen in a $500,000 home won't be fully appreciated by future buyers.

4. A bathroom addition – the second room buyers check out is the bathroom. While re-modeling a bathroom will recoup a lot of the renovation costs adding a second bathroom to a one bathroom home is huge. Many home owners find that they get between 80-130% of the cost of the project.

If you are thinking about buying a home or renovating your present home, speak to your Dominion Lending Centres Ideal Mortgage professional about how they can help you to finance any of these projects in your mortgage while paying low interest rates. Call us today!
Share This Page On: