5 Mistakes of First Time Home Buyers
November 1, 2019 | Posted by: Keith Leighton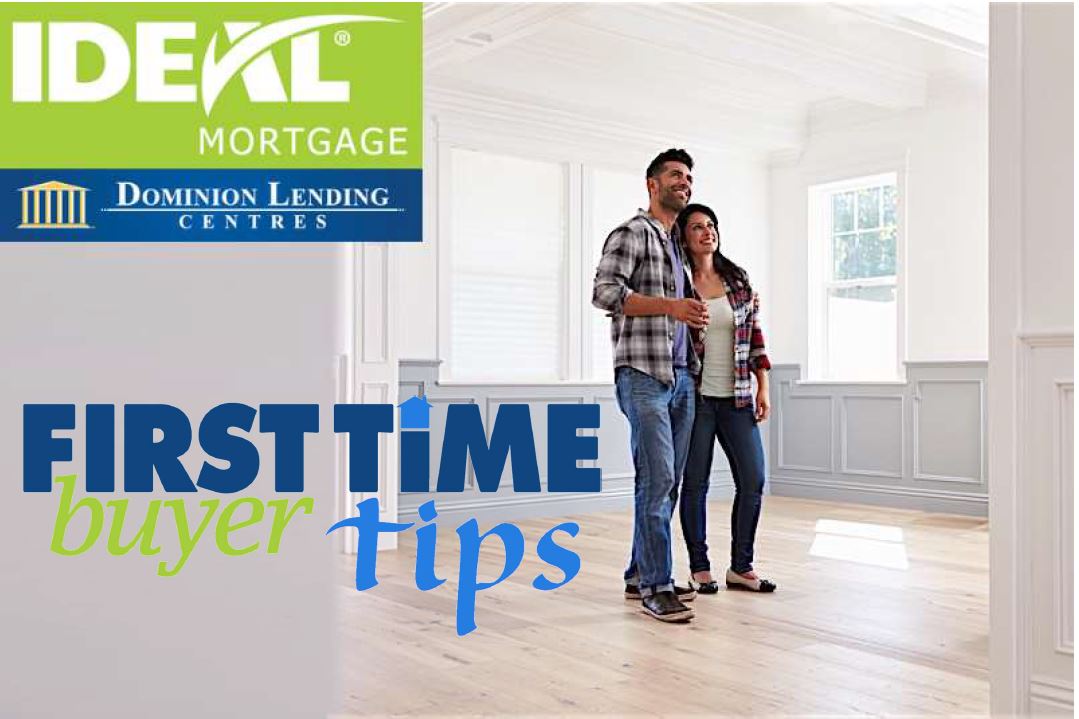 5 Mistakes of First Time Home Buyers
Buying a home might just be the biggest purchase of your life—it's important to do your homework before jumping in! Here are the 5 mistakes first time homebuyers commonly make, and how you can avoid them.
1. Shopping Outside Your Budget
It's always an excellent idea to get pre-approved prior to starting your house hunting. This can give you a clear idea of exactly what your finances are and what you can comfortably afford. Your Dominion Lending Centres Ideal Mortgage Broker will give you the maximum amount that you can spend on a house, but that does not mean that you should spend that full amount. There are additional costs that you need to consider (Property Transfer Tax, Legal Fees, Moving Costs, etc.) and leave room for those costs in your budget. Stretching yourself too thin can lead to you being "House Rich and Cash Poor" something you will want to avoid. Instead, buying a home within your home-buying limit will allow you to be ready for any potential curveballs and to keep your savings on track.

2. Forgetting to Budget for Closing Costs
Most first-time buyers know about the down payment but fail to realize that there are a number of costs associated with closing on a home. These can be substantial and should not be overlooked. They include:
• Legal and Notary Fees
• Property Transfer Tax (though, as a First Time Home Buyer, you might be exempt from this cost).
• Home Inspection fees

There can also be other costs included depending on the type of mortgage and lender you work with (ex. Insurance premiums, lender fees). Check with your broker and get an estimate of what the cost will be once you have your pre-approval completed.

3. Buying a Home on Looks Alone
It can be easy to fall in love with a home the minute you walk into it. Updated kitchen + bathrooms, beautifully redone flooring, new appliances…what's not to like? But before putting in an offer on the home, be sure to look past the cosmetic upgrades. Ask questions such as:
• When was the roof last done?
• How old is the furnace?
• How old is the water heater?
• How old is the house itself? And what upgrades have been done to electrical, plumbing, etc.
• When were the windows last updated?

All of these things are necessary pieces to a home and are quite expensive to finance, especially as a first- time buyer. Look for a home that has solid, good bones. Cosmetic upgrades can be made later and are far less of a headache than these bigger upgrades.

4. Skipping the Home Inspection
In a red-hot housing market, a new trend is for homebuyers to skip the home inspection. This is one thing we recommend you do not skip! A home inspection can turn up so many unforeseen problems such as water damage, foundation cracks and other potential problems that would be expensive to have to repair down the road. The inspection report will provide you a handy checklist of all the things you should do to make sure your home is in great shape.

5. Not Using a Broker
We compare prices for everything: Cars, TV's, Clothing…even groceries. So, it makes sense to shop around for your mortgage too! If you are relying solely on your bank to provide you with the best rate, you may be missing out on great opportunities that a mortgage broker can offer you. They can work with you to and multiple lenders to find the sharpest rate and the best product for your lifestyle.

Remember, when you are buying a home, you are not alone! The minute you decide to work with a Dominion Lending Centres Ideal Mortgage Broker you are bringing on a team of professionals who are dedicated to help you through the process from start to finish.


Share This Page On: