Bank of Canada Cuts Benchmark Mortgage Rate
August 19, 2020 | Posted by: Keith Leighton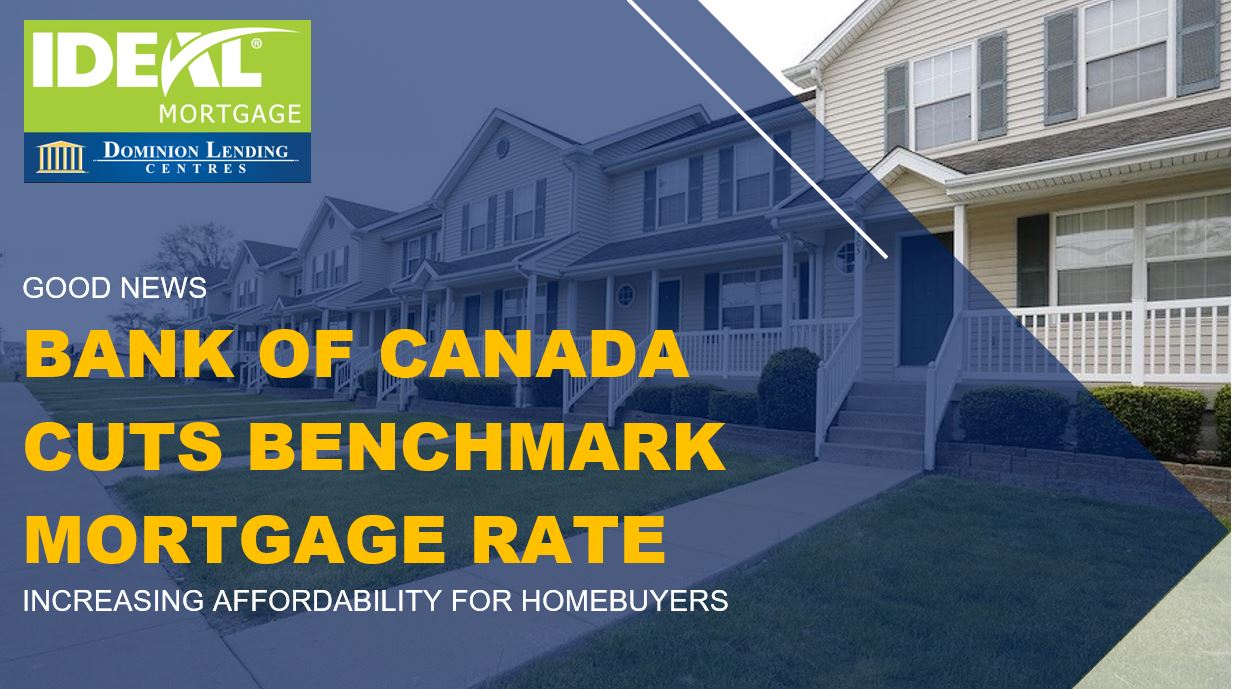 Bank of Canada Cuts
Benchmark Mortgage Rate
Good news for some residents out there looking to purchase a home.
On August 12, the Bank of Canada lowered its five-year conventional mortgage rate from 4.94% to 4.79%, the second time it's reduced the qualifying rate in the last three months. The last time was in May when the rate changed from 5.04% to 4.94%. The decrease in the Bank of Canada's five-year benchmark rate is the result of the big banks decreasing their five-year posted rates.
The most recent change to the benchmark qualifying rate will increase homebuyers' affordability by 1.5%. Over the last few years, rule changes have made it harder for Canadians to qualify, so the recent reductions in the benchmark qualifying rate is welcome news for first time homebuyers hoping to enter the housing market.
Five-year fixed rates are currently at historic lows, so now is a good time for Canadians to qualify and secure a mortgage rate.
New homebuyers are advised to speak with a DLC Ideal Mortgage professional to redo their affordability calculations using the new stress test rate and see how much their buying power has increased.
Share This Page On: