Applying For a Mortgage: What Lenders Are Looking For
November 13, 2020 | Posted by: Keith Leighton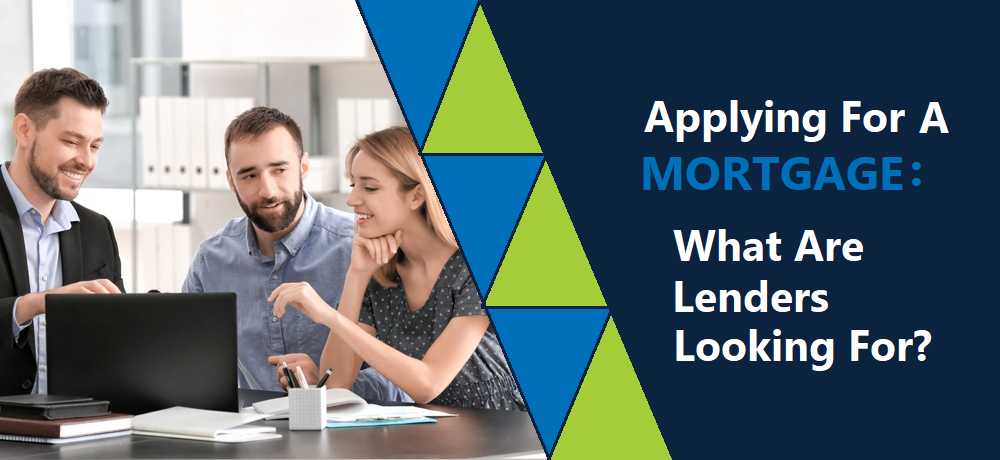 Applying For a Mortgage: What Lenders Are Looking For
When you apply for a loan it's important to understand what lenders look for in their applicants. Of course, depending on the type of loan that you are applying for the different factors that lenders look for change. The following list contains all the different things that lenders may be looking for when you are applying for one of their mortgage products:
1. Credit Score
Your credit score is an indicator of how responsible you are in meeting your debt payment requirements. When you miss payments your credit score is hit.
2. Credit History
Since a lender has to pull your credit file when searching for your credit score, they will be looking at your credit history for the following information:
Who gives you credit right now?
Who has given you credit in the past?
Have you defaulted on any accounts? Which?
Do you have any debt in collections?
3. Assets
For secured loans, lenders will want to have an idea of what assets you have and how much they are worth. Lenders love it when you have home equity. Otherwise they look for things like cars, RVs, boats, furniture and other high-valued assets.
4. Debts
Just like lenders are interested in what you own, they are also interested in what you owe.
Lenders will want to know how much debt you have, and who you owe to. They want to know if you have a mortgage, or a car loan. They're also interested in learning if you have credit card debt or other high-interest debt. Basically, they want to understand how much debt you have, and how much more you can take on.
One of the ways lenders evaluate this is by taking a look at your income to debt ratio. This is done using the Gross Debt Service Ratio (GDS) and Total Debt Service Ratio (TDS), and they demonstrate your ability to cover your debt servicing costs.
5. Income
Probably the most important factor behind loan qualification is your income. Of course, this is best demonstrated by the fact that it's very difficult to qualify for a loan without income (you would lack the ability to pay down your loan). Without income, your risk of default is greatly increased and lenders like to avoid risk.
Your income determines not only how large a loan you can qualify for, but also the term and possibly the rate of your loan.
Again, be aware that different financial products have different requirements. If you are applying for a loan from a bank then it's very likely that the bank will be analyzing your entire financial position. On the other hand when searching for a second mortgage, many second mortgage lenders ignore your credit score and instead focus on your income to debt ratio.
Do you need help making sense of it all? Speak with a

Dominion Lending Centres

Ideal Mortgage

broker today.
Share This Page On: