How Much Home Could Your Rent Buy?
November 27, 2020 | Posted by: Keith Leighton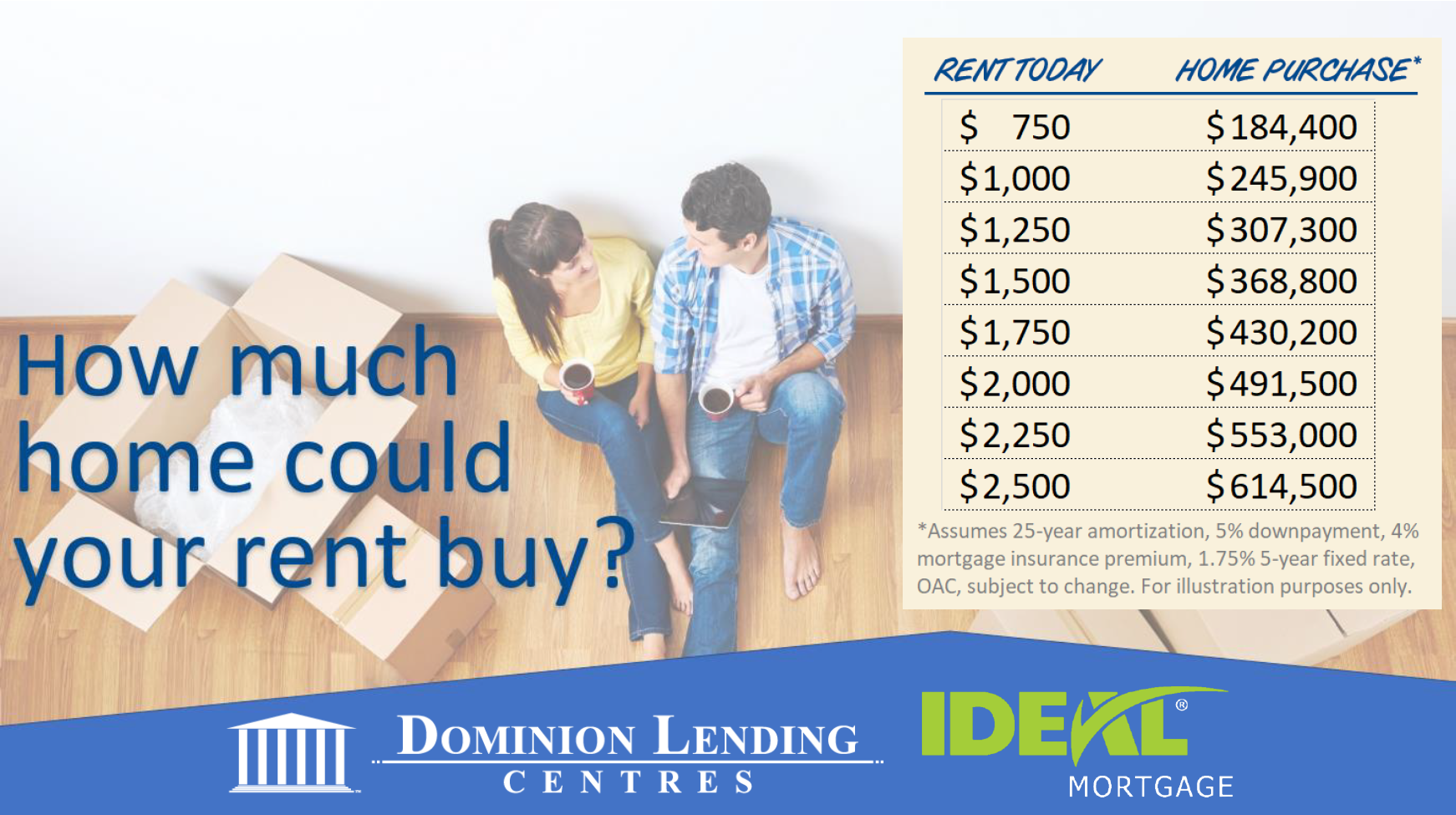 How Much Home Could Your Rent Buy?
Take a look at how much mortgage your current monthly rent could cover. Your monthly rent cheque doesn't have to be money out the window. It could be building you equity in your own home!
Keep in mind that home ownership involves costs beyond the monthly mortgage payment like utility bills, insurance, and property taxes. We can help you determine what you can comfortably afford.
Get pre-approved today and have your rate held for 120 days! This way you don't have to worry about rates rising while you are house hunting, and both realtors and sellers will know you're serious, which means you'll be in a good position to get the home you want.
YOUR DREAM HOME MAY BE MORE AFFORDABLE THAN YOU THINK!
Call today to learn more!
Share This Page On: