How to Save with a Variable Mortgage.
January 14, 2022 | Posted by: Keith Leighton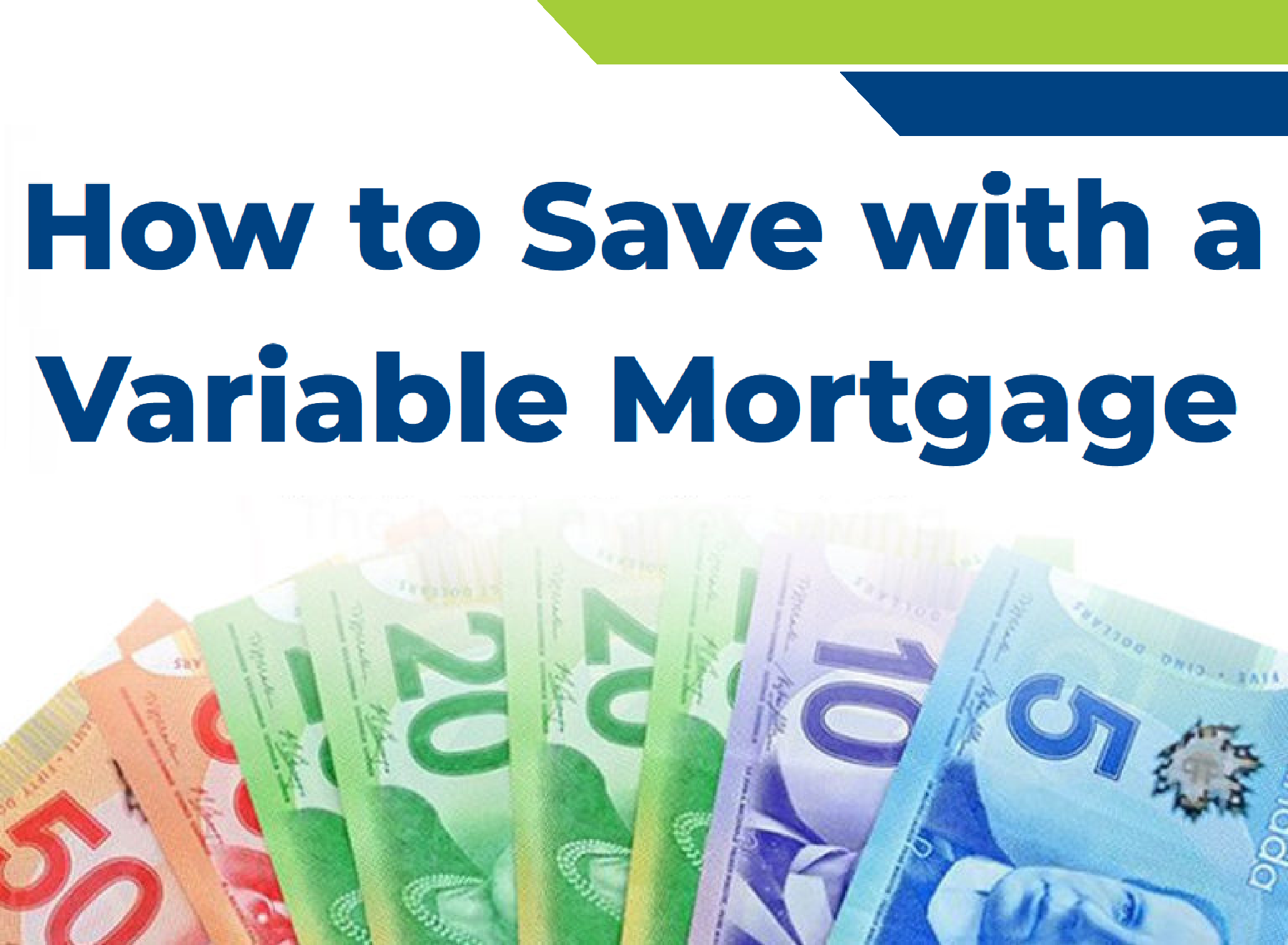 How to Save with a Variable Mortgage.
When it comes to mortgages, the age-old question remains: "Should I go with a variable or fixed-rate?". To make an informed decision, it is important to look at the type of buyer and the historical trends.
When it comes to variable versus fixed-rate, it is important to understand what these mortgages are based off of. Fixed mortgages are so named as they are based on a fixed interest rate that is set for the duration of the term with fixed payments. On the other hand, variable-rate mortgages fluctuate with the Prime Rate. This can either mean fluctuations in your payment, or if you choose to have set payments, the interest portion of the payment.
In the last 10 years, the prime lending rate has gone from 2.50% to 3.95% and now sits at 2.45% as of January 2022. Due to recent events, these rates have seen even more of a downturn providing huge benefits to new borrowers looking to pay as little as possible.
While a variable-rate mortgage is linked to the Prime Rate, which could cause fluctuations, historically the choice of a variable rate mortgage over a fixed term has allowed borrowers to save in interest costs.
However, due to the uncertainty and potential fluctuations that can occur with a variable-rate mortgage, it comes down to the borrowers comfort. Some individuals have no wiggle room in their budget for potential changes in mortgage payments, or they do not like the uncertainty. For these clients, a fixed-rate would be the best choice.
On the other hand, clients who qualify for variable-rate mortgages have a unique opportunity to take advantage of lower interest rates. If you have a variable-rate mortgage, you can either set a fixed-payment so that, if the interest rate drops, it means you are paying more on your principal loan each month. Or, if you have flexible payments, you may see your monthly payments drop in accordance to decreases in the Prime Rate. However, since every 10% increase in payment can save three years off the amortization of a five-year term, having fixed payments provide extra benefits. After all, extra pennies towards the principle can help make a difference over the life of a 25 or 30 year mortgage.
Let's look at the following example:
Amy and Jake have a balance owing of $300,000 on their mortgage with a variable rate at Prime minus .80%, (giving us 1.65%) with current payments set at $703 bi-weekly. The mortgage matures in 24 months but they are considering locking in for a new five-year term at 3.34%. New payments would be $739. As much as they love their home, they are considering a move in the next couple years.
When reviewing this mortgage, it is more beneficial for them to keep the remaining variable-rate in place for two years. However, if they set the payments based on 3.34% or $739 bi-weekly, this allows them to pay an extra $72 on their mortgage per month. In 24 months, the savings on interest is $4,000 and their outstanding balance is $4,000 less than by staying in the fixed rate.
Another benefit to variable-rate mortgages is that, if you choose to sell before the mortgage term is up, the penalty is typically only three months interest as opposed to much heavier interest rate differential (IRD) calculations used to determine fixed-rate mortgage penalties.
With this strategy they don't have to feel pressure to lock-in today, plus they can continue taking advantage of the lower variable rate.
If your mortgage is maturing in the next 90-180 days and you're not quite sure what to do, it is a good idea to contact a Dominion Lending Centres Ideal Mortgage Professional. Not only can they provide tips for your existing variable-rate mortgage to help save you money, but they can help you assess whether fixed-rate is right for you or if you should make the switch.
Contact a Dominion Lending Centres Ideal Mortgage Professional today for expert advice!
Share This Page On: