First-Time Home Buyer
January 21, 2022 | Posted by: Keith Leighton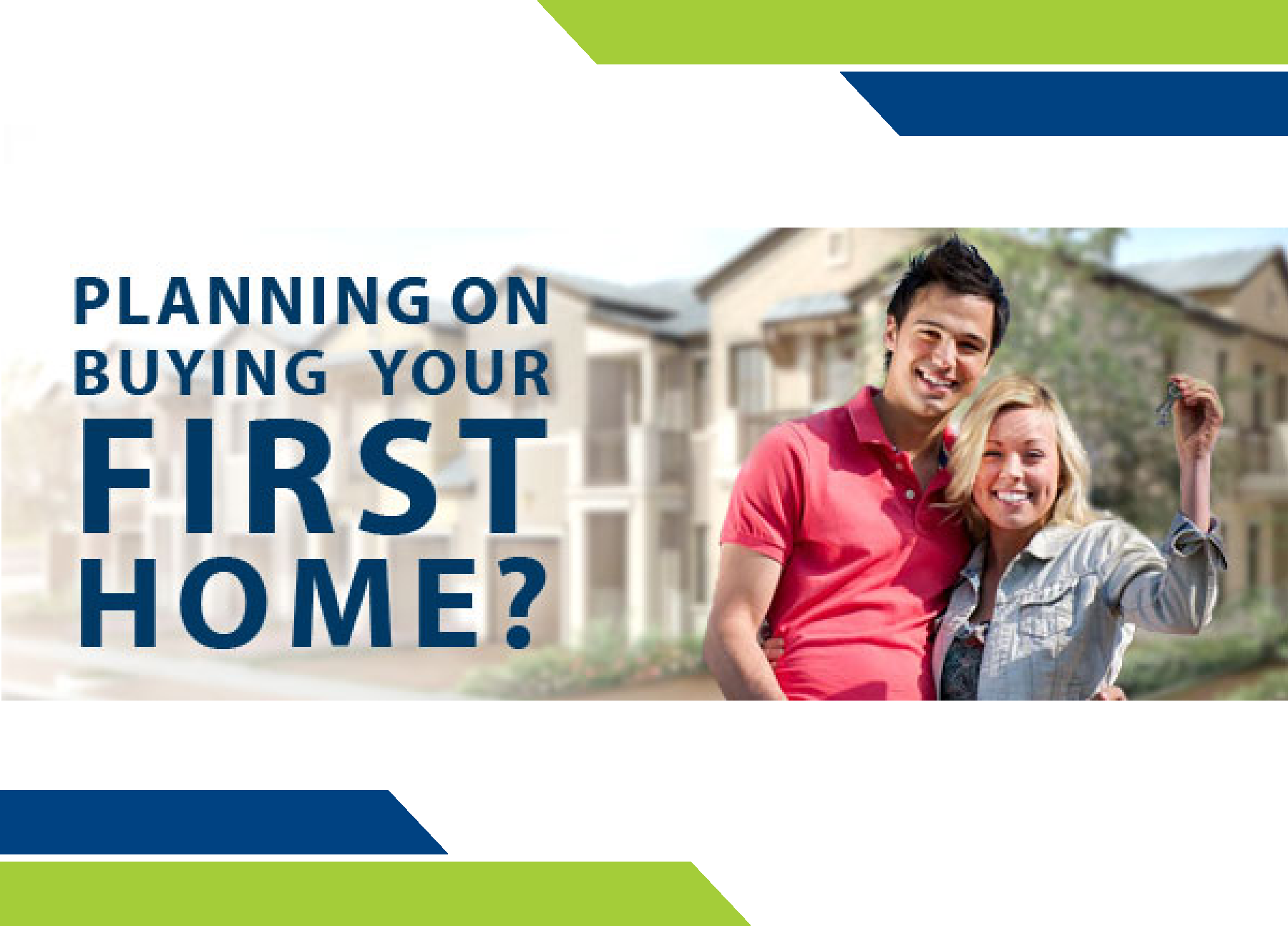 First-Time Home Buyer.
Being on the path to purchasing your first home is one of the most exciting and most rewarding moments in life! While people don't always dream of the perfect mortgage, we do grow up thinking of a white picket fence and our dream home. Even if you imagined your dream home as a 6-bedroom mansion, we all have to start somewhere!
Regardless of whether you're buying an apartment, townhouse, rancher or two-story family house, there is nothing quite like your first home. Not only is it an amazing accomplishment and a great sense of freedom and security but buying your first home is also a great step into the real estate market and can provide you equity and a leg-up towards future expansion.
Are you Ready to Own a Home?
Before you jump on in, there are some things you should ask yourself. As amazing as it is to be a first-time home buyer, it is important to remember that this is likely the largest financial decision you will ever make. There are a few questions you can ask yourself to make sure you're ready to take this incredible leap!
Are you financially stable?
Do you have the financial management skills and discipline to handle this large of a purchase?
Are you ready to devote the time to regular home maintenance?
Are you aware of all the costs and responsibilities that come with being a homeowner? Let's find out!
Costs of Home Ownership:
There are two major costs of home ownership – let's make sure you're ready to take it on!
Upfront Costs: The initial amount of money you need to buy a home, including down payment, closing costs and any applicable taxes.
Ongoing Costs: The continued cost of living in a home you own, including mortgage payments, property taxes, insurance, utility bills, condominium fees (if applicable) and routine repairs and maintenance. It is also important to keep in mind potential major repairs, such as roof replacement or foundation repair, that may be needed now or in the future. In addition, if you choose a property that is not hooked up to municipal services (such as water or sewer) there may be additional maintenance costs to consider.
Buying Your First Home
If you've decided to take the plunge, you now need to start by figuring out what you can afford. Fortunately, there are all kinds of calculators and tools available. A great place to start is the free My Mortgage Toolbox app which can help you find a mortgage broker in your area. A mortgage broker is a great alternative to traditional banks and can help you find the best rate in the market, as well as save you time by doing the leg work for you!
Regardless of whether you choose a mortgage broker or traditional bank, the first step begins with your down payment.
Securing Your Down Payment
If you are ready to get your first mortgage, you will need a down payment. The minimum down payment on any mortgage in Canada is 5 percent but putting down more is beneficial whenever possible as it will lower the amount being borrowed. However, if you can only afford the minimum that is perfectly okay! Just remember, if you are putting down less than 20 per cent to purchase your home, default insurance will be mandatory to protect the investment.
Ideally, individuals looking to purchase their first home will have built up a nest egg of savings that they can apply towards a down payment. However, we know this is not possible for everyone so if you don't have it all saved, don't worry! Besides being a vital savings plan for retirement, RRSPs can be a great resource for first-time home buyers and can be cashed in up to $25,000 individually towards a down payment. In fact, most mortgage brokers will tell you nearly half of all first-time buyers use their RRSPs to help with the payment. Those first buyers who choose this option will have 15 years to pay it back and can defer these payments for up to two years if necessary. Always remember though, deferring a payment can increase the time to pay off the loan and you will still owe the full amount!
Another option for securing your down payment is a gift from a family member, typically a parent. All that is required for this is a signed Gift Letter from the parent (or family member providing the funds) which states that the money does not have to be repaid and a snapshot showing that the gifted funds have been transferred.
Mortgage Pre-Qualification
The first step to realizing the dream of owning your first home is pre-qualification. This process provides you with an estimate of how much you can afford based on your own report of your financial situation. The benefit of this is that it sets the baseline for a realistic price range and allows you to start looking for that perfect home within your means! Now this process is not a mortgage approval, or even a pre-approval but it helps to establish your budget. You must supply an overview of your financial history (income, assets, debt and credit score) but the real requirements come with the pre-approval process where you submit your actual documentation.
Mortgage Pre-Approval
This is the meat of the pre-purchase process and determines the actual home price you can afford. The difference between this and pre-qualification is that pre-approval requires submission and verification of your financial history to ensure the most accurate budget to fit your needs.
Pre-Approval can help determine:
- The maximum amount you can afford to spend
- The monthly mortgage payment associated with your purchase price range
- The mortgage rate for your first term
Not only does getting pre-approved make the search easier for you, but helps your real estate agent find the best home in your price range. Temptation will always be to start looking at the very top of your budget, but it is important to remember that there will be fees, such as mandatory closing costs, which can range from 1 to 4% of the purchase price. Factoring these into your maximum budget can help you narrow down a home that is entirely affordable and ensure future financial stability and security.
While getting pre-approved doesn't commit you to a single lender, but it does guarantee the rate offered to you will be locked in from 90 to 120 days which helps if interest rates rise while you are still shopping. If interest rates actually decrease, you would still be offered the lower rate. Another benefit to pre-approval is that, when it comes time to purchase, pre-approval lets the seller know that securing financing should not be an issue. This is extremely beneficial in competitive markets where lots of offers may be coming in.
Protecting Your Pre-Approval
Refrain from having additional credit reports pulled once you have been pre-approved
Refrain from applying for new credit, closing off credit accounts or making large purchases until after the sale is complete
Be prepared to show a papertrail – any unusual deposits in your bank account may require explanation. Also if your down payment comes from savings, the bank will want 90 days of statements to ensure the funds are accounted for.
Financing Approval
You're almost there! Financial approval is the last step to getting your mortgage and buying your first home! You will need to keep in mind that just because you are pre-approved, it doesn't guarantee that the final mortgage application is approved. Being entirely candid with your home-buying team throughout the process will be vital as hidden debt or buying a big ticket item during your 90-120 day pre-approval can change the amount you are able to borrow. It is best to refrain from any major purchases (such as a new car) or life changes (such as changing jobs) until after closing and you have the keys to your new home!
In some cases, pre-approval may not be guaranteed for reasons outside of your control. For instance, if the home was appraised below the purchase price, is a heritage home or has safety issues like asbestos, the lender may deny financing. Find a realtor that will be your advocate while showing you homes and always utilize an appraisal and inspection from foundation to roof to ensure that you do not encounter any hidden roadblocks!
Closing Day
Phew, you made it. Closing day is one of the most exciting moments where all the house hunting and paperwork really pays off! It is on this day that you will want to make use of your lawyer or a notary.
To complete the process of closing the sale, your lender gives your lawyer the mortgage money. You would then pay out the down payment (minus the deposit) and the closing costs (typically 1 to 4% of the purchase price). From there, the lawyer or notary then pays the seller, registers the home in your name and gives you the deed and the keys! And congratulations, you are now a home owner!!
If you have any questions then please contact us today.
Share This Page On: