How to Choose the Best Mortgage for You (Part 2 of 3)
October 4, 2022 | Posted by: Keith Leighton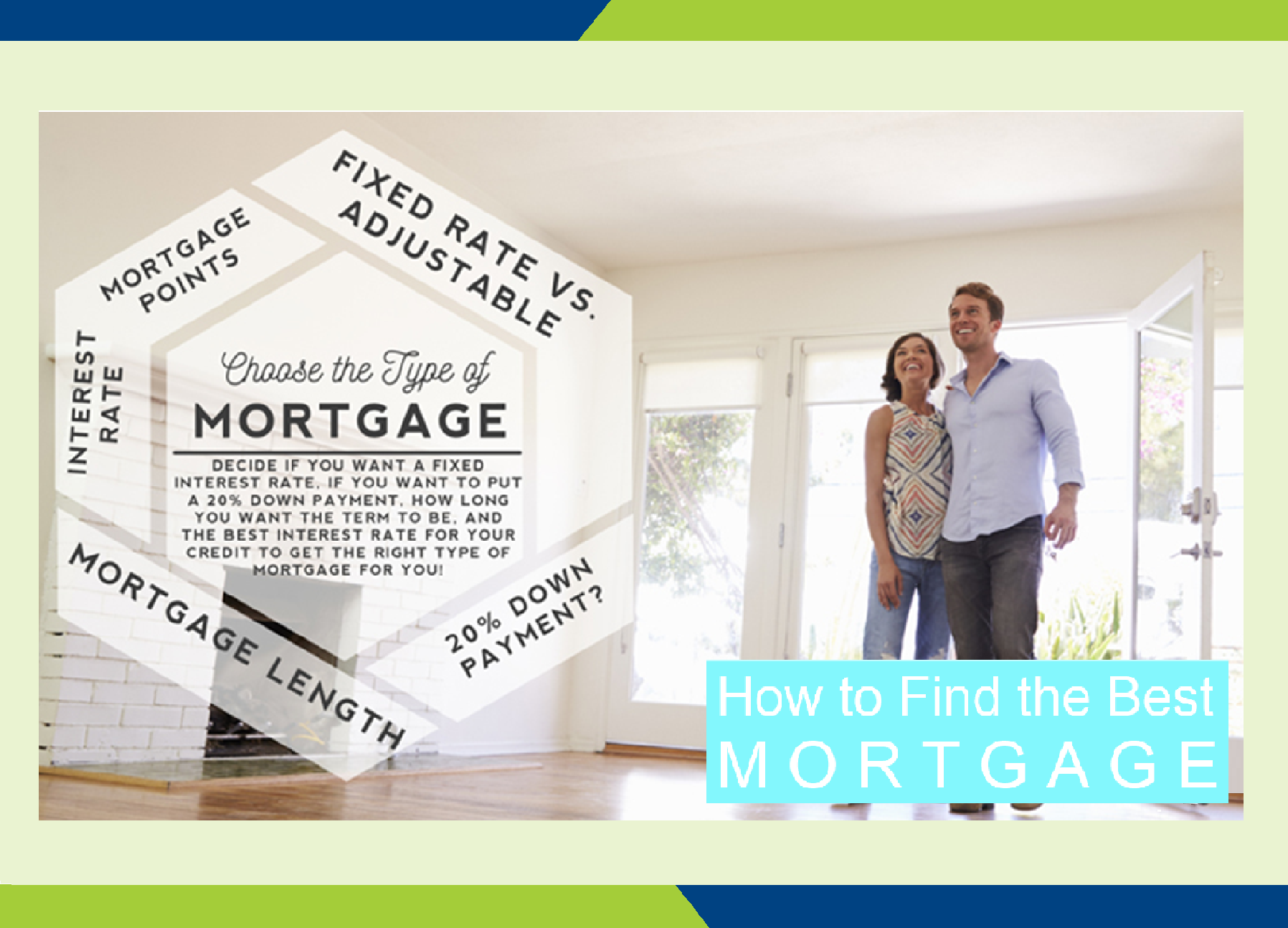 How to Choose the Best Mortgage for You
(Part 2 of 3)
Shopping for a mortgage can affect how much you pay each month and over the life of the loan. Doing your research before you buy can save you money and make sure your home buying, owning and selling experience are positive ones!
Every home buyer is different, and therefore, there isn't a one-size-fits-all mortgage. The best mortgage for one person, may not be the best mortgage for you and your home. Here are some steps to follow to choose the best mortgage for you, personally. (Continued from previous article)
2. Choosing the Right Type of Mortgage
Mortgages come in all shapes and sizes, and there is one that is the perfect fit for you, your credit, and your home. Start by researching the different types of mortgages to understand which one makes the most sense for you.
Fixed rate vs. adjustable rate?
A fixed rate mortgage means you pay the same amount of interest on the principal owed year after year. There are no surprises, and you will always have the same mortgage payment throughout the length of the loan.
An adjustable rate mortgage has a much lower rate in the beginning of the mortgage, and that rate is capped for a few years, but then the rate can rise and fall, meaning your mortgage payment could fluctuate for the length of the loan.
If you're planning on staying in the home for a shorter period of time, an adjustable rate mortgage may be a better option for you, as you'll pay less in interest. But if you're planning on living in the home for longer than the low interest rate will be capped, you'll end up paying less with a fixed-rate mortgage. According to Credit Karma, around 75% of homeowners choose a fixed-rate mortgage.
What would your interest percentage be?
If you are going for a fixed-rate mortgage, what is the highest interest rate you could afford? Remember, the budget you calculated above isn't just a portion of the home's purchase price. It also includes your interest payment, taxes, fees, and mortgage insurance if your down payment is less than 20% of the purchase price.
Look at the different interest rates you could get, and use a mortgage calculator to see if that monthly payment is equal or less to what you've budgeted. Determine if you want to use positive or negative mortgage points with your loan as well.
Length of your loan?
Next, determine how fast you'll want to pay off your home. If you want a shorter loan time, such as 10 years, you'll have higher monthly payments, but you'll have less interest paid and you'll pay your home off faster. A shorter loan may also be advantageous to build equity faster.
If you want to have a longer loan time, like 30 years, you'll have lower monthly payments, but pay more in interest, and pay the loan off much slower.
How much is your down payment?
If you can pay a 20% down payment on your home, then you'll have a easier time getting a better interest rate. If you're going to be paying less than 20% of your down payment, you will most likely have a higher interest rate and have to include mortgage insurance in your monthly mortgage payment.
To get help, contact a DLC Ideal Mortgage professional today for expert advice you can count on!
Share This Page On: