How to Choose the Best Mortgage for You (Part 3 of 3)
October 6, 2022 | Posted by: Keith Leighton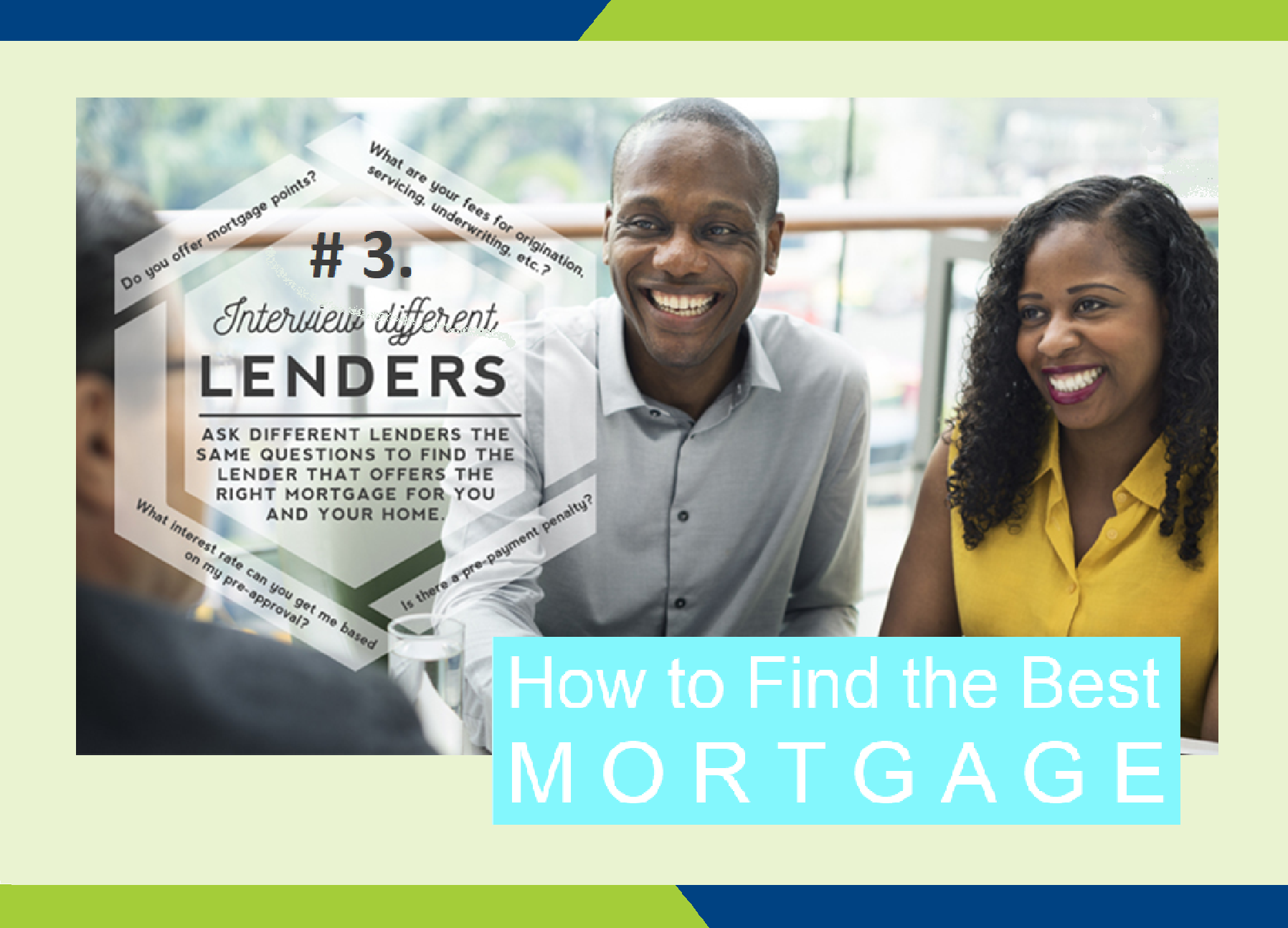 How to Choose the Best Mortgage for You
(Part 3 of 3)
Shopping for a mortgage can affect how much you pay each month and over the life of the loan. Doing your research before you buy can save you money and make sure your home buying, owning and selling experience are positive ones!
Every home buyer is different, and therefore, there isn't a one-size-fits-all mortgage. The best mortgage for one person, may not be the best mortgage for you and your home. Here are some steps to follow to choose the best mortgage for you, personally. (Continued from previous article)
3. Choose the Right Lender
Finally, after getting a good idea of what type of loan you want to get, as well as how much you can afford, begin calling and talking to lenders.
Again: lenders are sales people. They want to make money off of you paying them back for borrowing your loan. It's important to ask lots of questions so you know exactly what you're getting into when opening a loan with them. Here are some questions to ask:
- Is there an underwriting, servicing or origination fee?
- Are there any other fees with this mortgage?
- Do you offer mortgage points?
- What are your interest rates for my pre-approval?
- Is there a cost to lock in a rate?
- Do you have pre-payment penalties?
Compare different lenders. Consider hiring a mortgage broker who can help do a lot of this legwork for you! Just remember, that mortgage brokers often get paid based on the loans they originate, and therefore they may not actually give you the best deal.
Consider banks and credit unions both. Remember that some credit unions have strict stipulations for who can get loans through them, so ask about that as well.
Once you've interviewed a number of lenders, look at all of these elements together to determine what mortgage lender, rate, and type is going to be best for you and your future home. To get help, contact a DLC Ideal Mortgage professional today for expert advice you can count on!
Share This Page On: