Revamp, Refresh, Renew: Home Renovations
July 27, 2023 | Posted by: Keith Leighton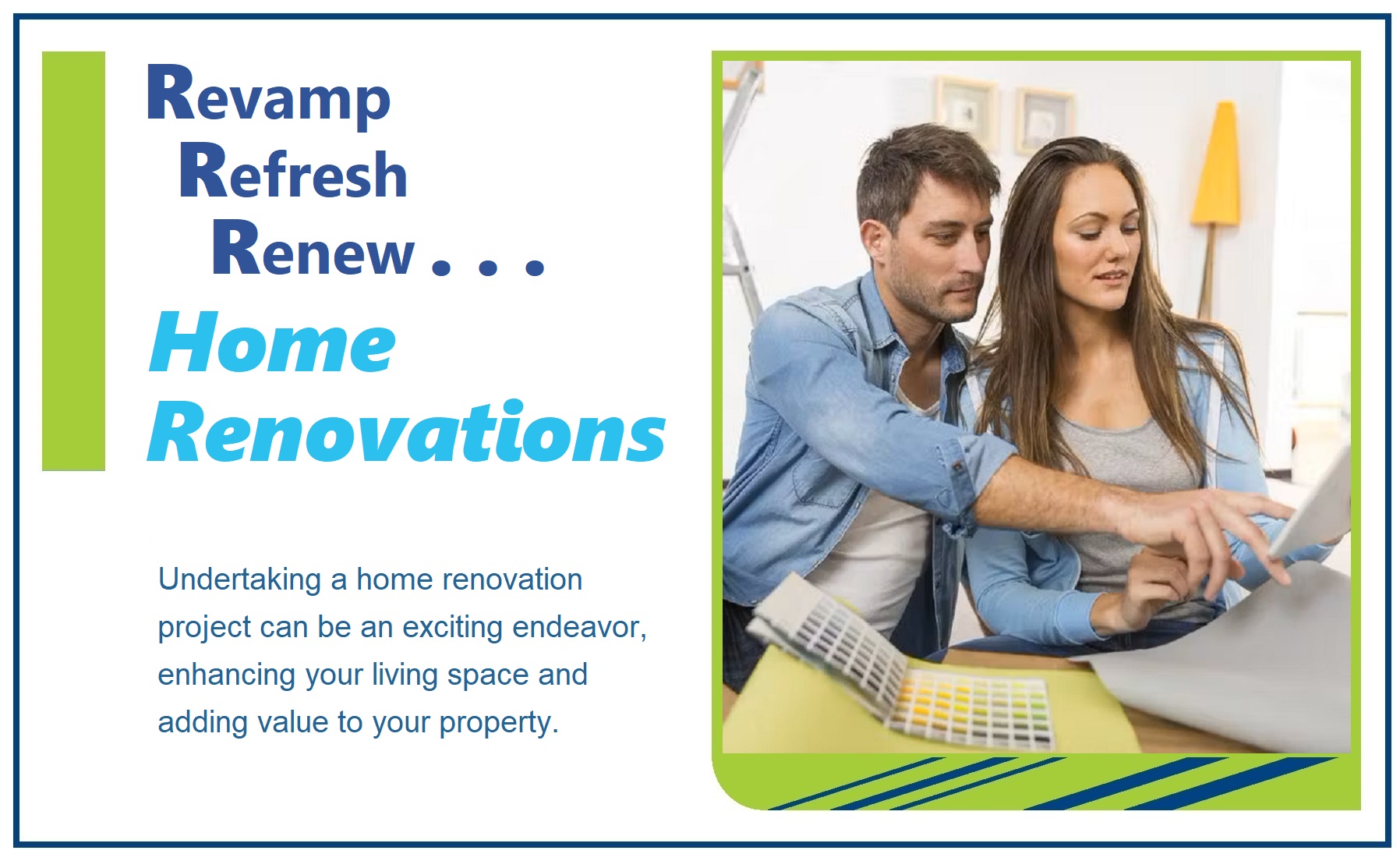 Revamp, Refresh, Renew: Home Renovations
Undertaking a home renovation project can be an exciting endeavor, enhancing your living space and adding value to your property. However, the costs associated with renovations can often be substantial, and many homeowners find themselves seeking financial assistance to bring their vision to life. If you're looking to renovate your home you would want to discuss with a mortgage expert to determine your options. Let's explore the various financing options available to finance your home renovation project.
Mortgage Refinancing: This option will allow you to borrow up to 80% of your home's appraised value (less any outstanding mortgage balance). Refinancing your mortgage (if approved) will provide you to access funds immediately and tends to have lower interest rates than a standard credit card or personal loan. This is best suited to large-scale renovations or remodels. You will want to refinance at the end of the mortgage term whenever possible to avoid breaking your mortgage and owing penalties.



Purchase Plus Improvements Mortgage: This is a great option if you haven't yet bought that home and will allow you to finance your renovation at the time of purchase. This type of mortgage is available to assist buyers with making simple upgrades, not conducting major renovations where structural modifications are made. Simple renovations include paint, flooring, windows, a hot-water tank, a new furnace, kitchen updates, bathroom updates, a new roof, basement finishing, and more. Depending on your mortgage, the Purchase Plus Improvements (PPI) product can allow you to borrow between 10% and 20% of the initial value for renovations.



Financing Improvements Upon Purchase: Similarly to Purchase Plus Improvements, this option allows you to finance your renovation project at the time of a new purchase by adding the estimated costs to your mortgage with CMHC Mortgage Loan Insurance. You can obtain financing with only a 5% down payment for both the purchase of your home and the renovations for up to 95% of the value after renovations! Plus, there are no additional fees or premiums and you can earn added rebates for energy-saving renos.



Line of Credit or Home Equity Loans: Lastly, you always have the option of utilizing a secured line of credit or home equity loan to pay for your renovation. Securing your renovation loan against the equity in your home can typically be up to 80% of the property value; accessible at any time. This will typically provide lower interest than non-secured financing and allows you to access funds at any time.


When considering a home renovation mortgage, it's essential to compare the interest rates, terms, and fees associated with each option. Additionally, make sure you have a solid plan and budget in place for your renovation project to avoid overborrowing and ensure you can comfortably handle the repayments. Before proceeding with any financing option, consult with a DLC Ideal Mortgage broker who can provide expert advice based on your needs and circumstances. Happy renovating!
Share This Page On: